COVID-19 and Pregnancy: What You Need to Know
If you are currently pregnant or planning a pregnancy, the COVID-19 pandemic may be adding a layer of concern. You may have questions or understandable worries about the implications of a possible COVID-19 infection for you and your baby, the safety of COVID-19 vaccines, and the type of care that you will receive over the course of the pregnancy.
Making sense of information from various sources can be difficult. We have curated up-to-date Canadian-based resources to support you through your pregnancy journey, and help you make decisions that will keep you and your baby healthy. We are updating the site as new and relevant information becomes available, so be sure to check back frequently.
Should Pregnant People Get the COVID-19 Vaccine?
All pregnant individuals in Ontario are now eligible to get vaccinated for COVID-19. Ontario has a three-phased vaccination plan, and as of April 23, pregnancy has been further prioritized to the "highest risk" category in phase two of the vaccine roll out.
Pregnant individuals can book their shot through the provincial call centre at 1-888-999-6488. If you live in an area that is not using the provincial vaccine booking system, you will be directed to your local public health unit to book an appointment.
Real world evidence shows that vaccines are safe during pregnancy. There are two large Canadian studies that are now further looking at the safety and effectiveness of vaccines given to pregnant and breastfeeding individuals in the country. The latest preliminary data from Ontario, published on August 20, 2021, do not suggest an increased risk for concerns during pregnancy, or complications for the baby at birth.
In the latest statement (updated May 25, 2021), the Society of Obstetricians and Gynaecologists of Canada (Canada's leading authority on sexual and reproductive health) states that "pregnant individuals should be offered vaccination at any point in pregnancy and during breastfeeding, if no contraindications exist". "The decision to be vaccinated is based on the individual's personal values, as well as an understanding that the risk of infection and/or morbidity from COVID-19 outweighs the theorized and undescribed risk of being vaccinated during pregnancy or while breastfeeding. Individuals should not be precluded from vaccination based on pregnancy status or breastfeeding.
Deciding whether to have COVID-19 vaccination while you are pregnant can be challenging. Care providers in Ontario are sharing a message with pregnant individuals in English, French and other languages: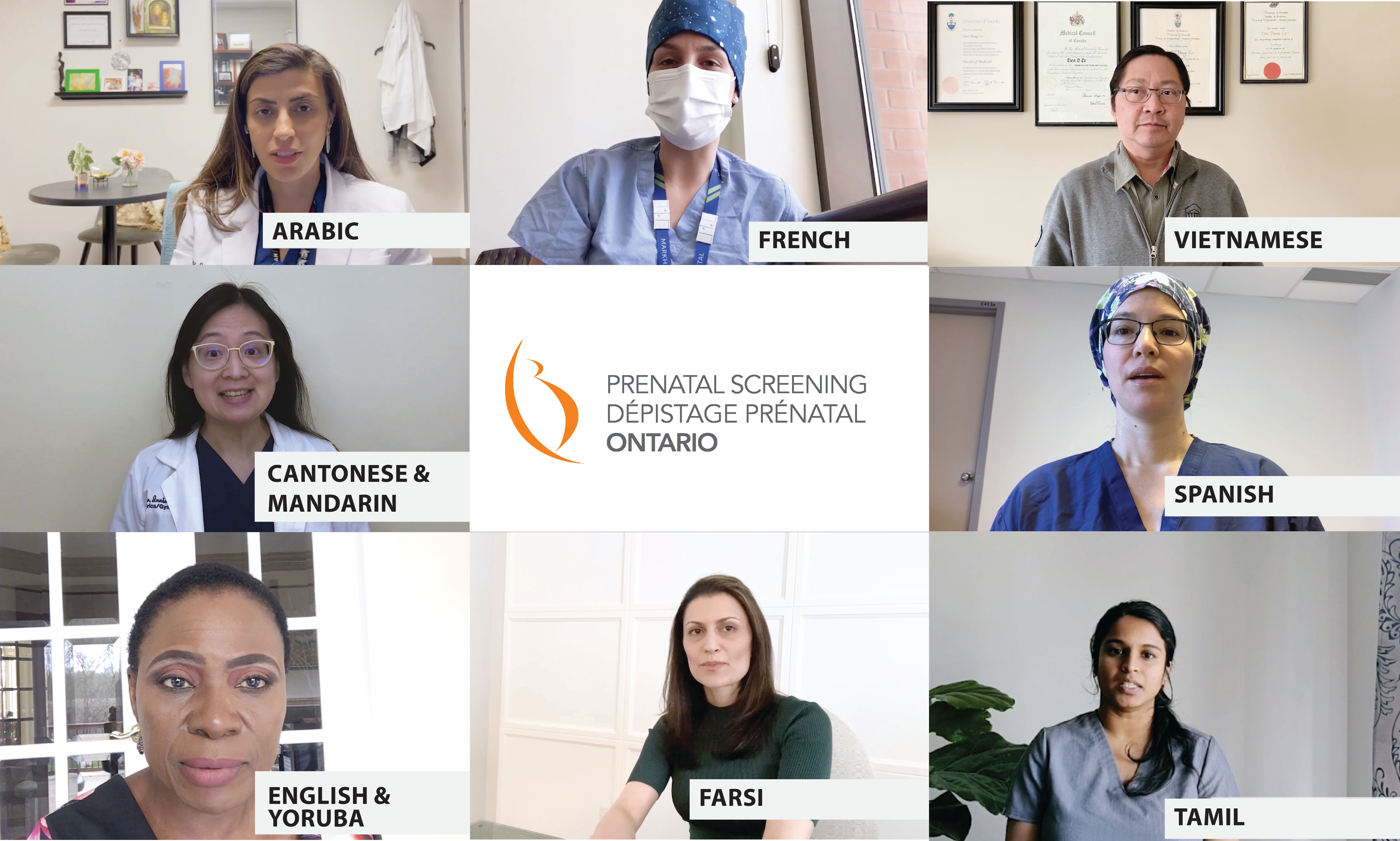 COVID-19: Risks for Pregnancy and Vaccine Safety
What to Expect if You Are Pregnant during the Pandemic
General Information on COVID-19
COVID-19 Indigenous Resources
Media Coverage of COVID-19 and Pregnancy